Stock Calculators and Cyclic Programs
The programs listed below are 'Windows' programs. They work on almost all PC platforms and will not harm your computer if you download them. I programmed these for my own use but have decided to share them with you so they may not look as 'elegant' as professional programs and there may be an occasional bug. They are quite valuable, however, as you will see when you use them. If you live in a foreign country like Italy or Sweden and others that use a different 'time format' than the US or a different decimal system like using a comma instead of a decimal point, then you may have to go to your Windows 'Control Panel' and look for 'Clock, Language, Region' or similar, that shows the various input formats. You just then change the currency and date formats to a US one or a decimal one.
To download a program just click on its link above the 'picture'.
You can run the 'video' instructions first to see if its something you want and how to use it.
   Click Here to see Square of Nine (MSJ_GannSQ9)  Demo Video
<![if !vml]>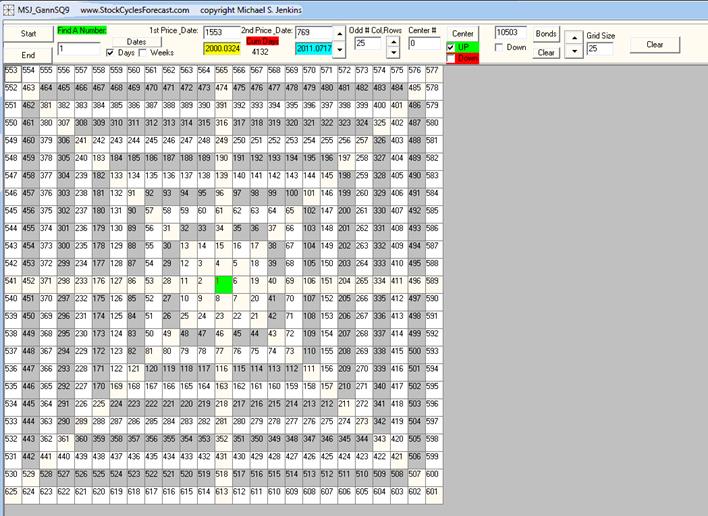 <![endif]>
Click Here to See the Demo of the Master Time Calculator
<![if !vml]>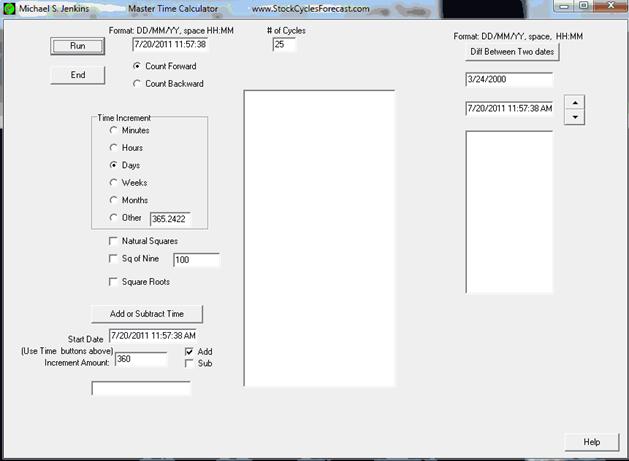 <![endif]>
Click Here to see the Square Root Demo Video
<![if !vml]>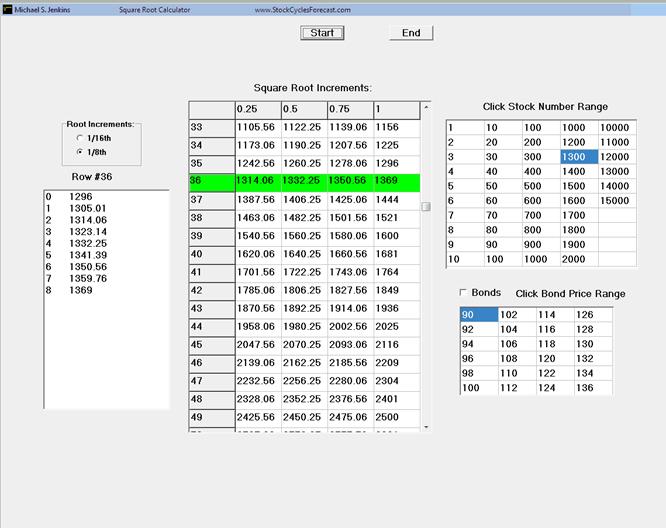 <![endif]>